DIGITAL EVENTS PLACE
@

THE PARC:
YOUR NEWEST VENUE UNDER THE NEW NORMAL

Globaltronics and The Performing Arts and Recreation Center (PARC) Foundation strengthened their partnership by transforming several of the latter's spaces into a one-stop digital events place for businesses, individuals, artists, families, and others.
MAIN SPACES
DigiPARC is now serving your digital needs for both corporate and private events like meetings, product launches, webinars, live sessions, event performances, parties, and others.
Traditional events that were done physically before can now be conducted here in our innovative studios digitally.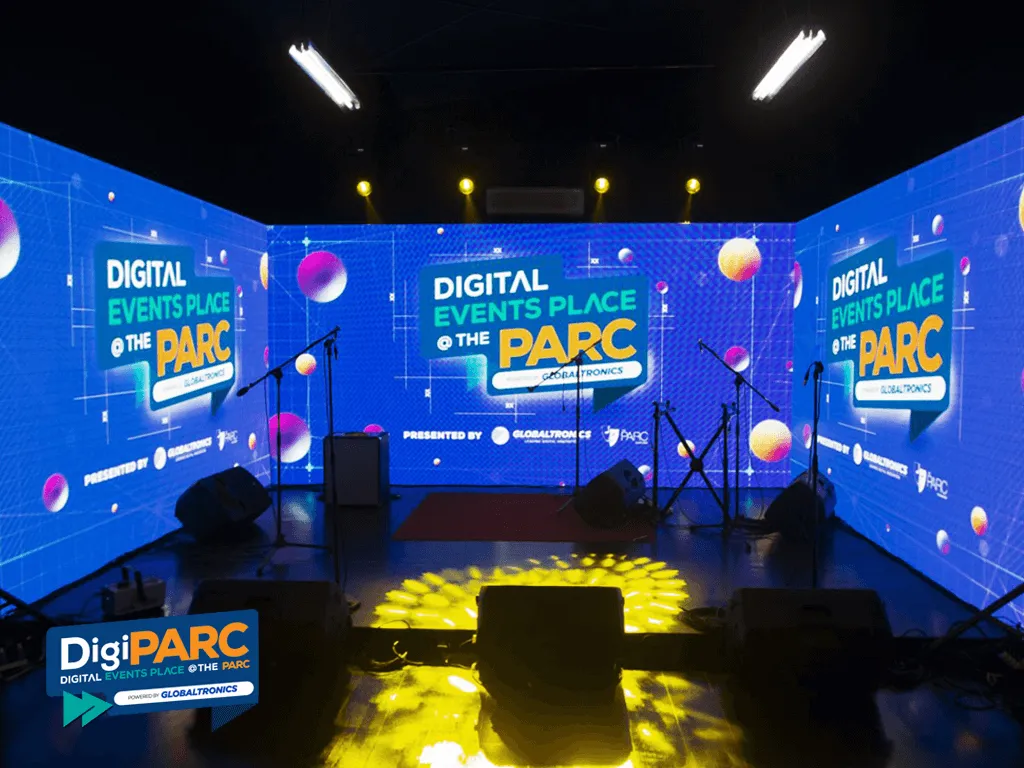 BLACK BOX
The contrast of the 3-sided LED walls and the dark ambiance brings your events to a whole new level.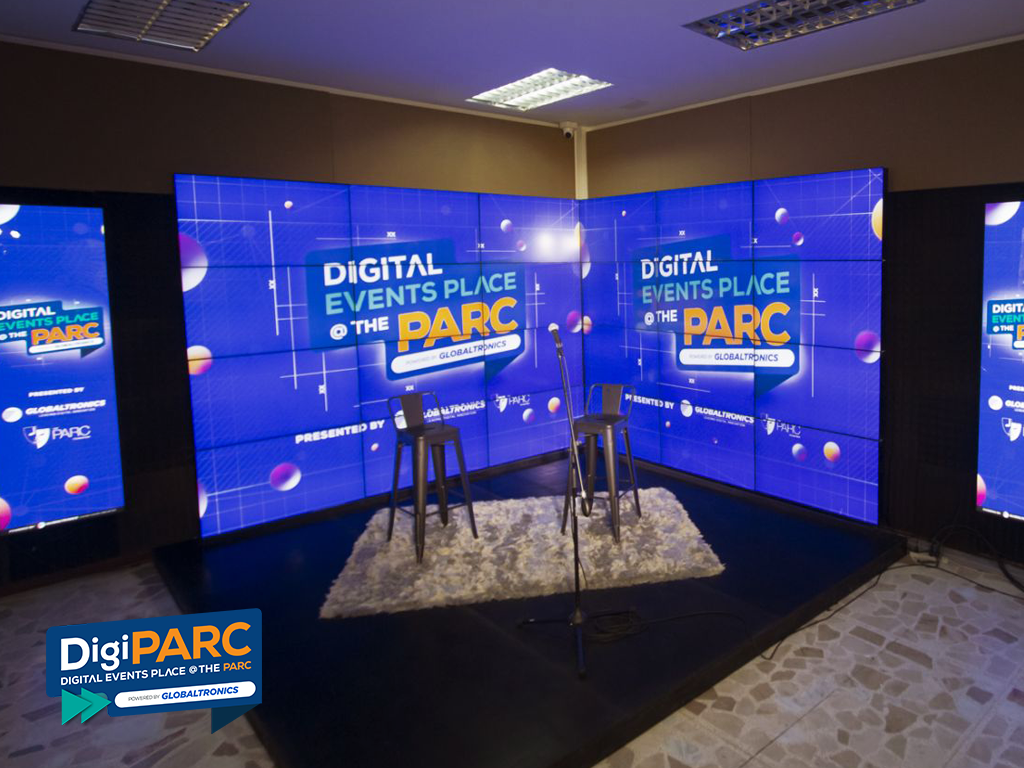 GALLERY
It has an L-shaped video wall made from Philips commercial screens, iPosters, and teleprompters perfect for small virtual events.
CREATIVITY HALL
It is equipped with U-shaped LED walls, a stunning floor LED, and large teleprompter screens perfect for bigger virtual events.
WHITE BOX STUDIO
You can also maximize your experience at our White Box Studio for your photography or videography needs.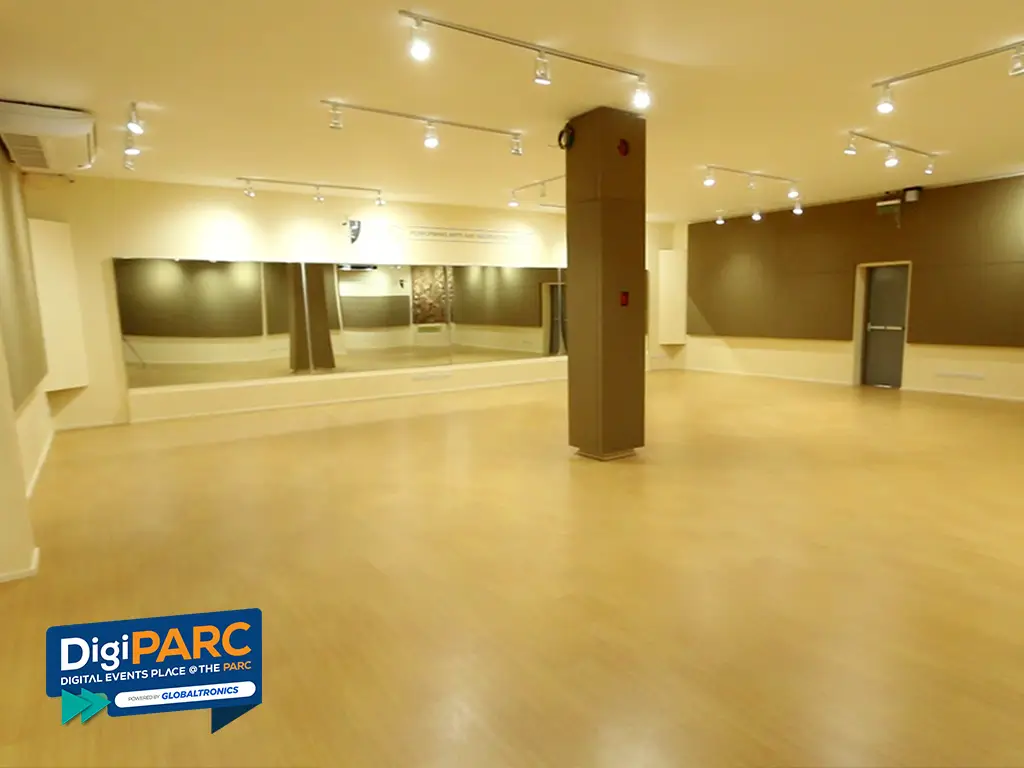 WILMER ONG GUIDO HALL
This wide function room is perfect for dancing, job fairs, exhibits, conferences, wedding receptions, and others.
VIRTUAL TOUR
Explore DigiPARC at the comfort of your homes.
GO FOR EXPERIENCE, GO FOR DIGITAL
For more than 18 years, Globaltronics has been the leading channel for enlightening people's lives through digital innovation. In the future years, it will continue to serve the digital needs of several industries across the country, crisis or no crisis.
HERE ARE SOME OF THE EVENTS WE DIGITIZED:
TESTIMONIAL
DigiPARC started last October 29, 2020, and we will be passionate as ever.